Peaceweb
Welcome to the homepage of
The Peace-movement of Esbjerg.
Esbjerg is a town in Denmark in Ribe shire, number 4 - see the map. Esbjerg is situated on the Westcoast and is a town with approximately 83.000 inhabitants.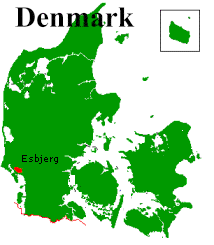 Peace is to The Peacemovement of Esbjerg more than just the absence of war. To achieve peace, we must be engaged in: economical equality, political freedom, social justice and a bearing development.

The Peacemovement of Esbjerg was founded on March 3rd 1980 by the name: The Peace Committee of Esbjerg. During the cold war we were a rather big organization counting more than 300 members. Now we are less than 30 - but still active.

Write us
- if you want to help us.
- if you yourself is from a peacegroup and would like to exchange adresses.
- if you belong to a peacegroup / -organization that would like to put its link on our homepage. (We hope, that you will put our link on your home page too).
- if ...?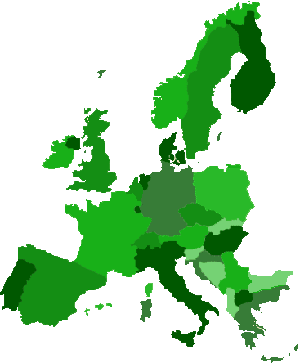 The address is:
The Peace Movement of Esbjerg - Denmark
att. Poul Eck Sørensen
Willemoesgade 29
DK 6700 Esbjerg
Denmark
Tel. +45 75181562
E-mail: poul@peaceweb.dk
Thank you for visiting our homepage
Poul Eck Sørensen